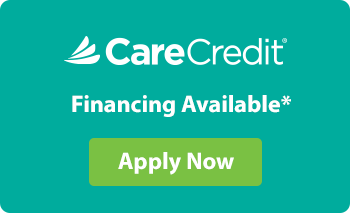 At Pineview Dental, a visit to the dentist – for a cleaning, teeth whitening, digital x-rays, emergency visit, or anything in between – is a pleasant, enjoyable experience. No trepidation necessary!
Pineview Dental is a professional practice with a personal flavor. Staffed by friendly, personable people – from the dentist to the receptionist – it's a place where every patient feels instantly at ease. Even kids experiencing our pediatric dentistry services come away smiling! Dr. Nathaniel Fogel and his team infuse the office with a comfortable, cheerful energy, creating an environment of vigor and vivacity.
We believe in the importance of a collaborative approach to dentistry. So we won't just lecture you on flossing while we clean your teeth; we'll work with you to get your mouth into its best possible shape. Our ultimate goal is healthy, happy patients with beautiful teeth, and we treat our patients' mouths as if they were our own. Best of all, we're an all-inclusive practice, providing a wide array of dental services on-site. We offer cleanings, deep cleanings, root canals, preventative treatment, crowns, bridges, teeth whitening, digital x-rays, partial and full dentures, veneers, emergency dentistry and implants to our patients of all ages – from pediatrics up to senior citizens.
Stop dreading – and postponing – your next dental appointment. Visit Pineview Dental today and walk out with a smile.
Looking for an affordable dentist in Columbia, MD?
At Pineview Dental in Columbia, MD, we create a dental experience that's both enjoyable & affordable. We'll work with you and your dental insurance provider to determine the best dental care for your needs.
Don't have dental insurance? No problem. We offer dental payment plans and other low cost dental options to ensure everyone gets the dental care they need whether you are children or seniors, with dental insurance or without insurance. If you have any concerns or inquiries, please speak with our dedicated staff. They can be reached by phone at 410-730-3311.
For your convenience, we accept Visa, MasterCard, American Express, and Discover. Payment is due at the time services are rendered.
Dental treatment in Columbia, MD isn't cheap. But you can afford it with Pineview Prime Membership, dental payment plans, coupons and financing options. We'll work with you to determine the best way to finance your dentures, implants or other dental treatment. No matter your financial or dental insurance situation, the goal of our local office is to get you the dental care you need at a price that works for you.
Want to know more about any of our types of dental services? Click into each page for more information and, of course, don't hesitate to reach out!
Pineview Dental is proud to operate near you and support the communities of Columbia, Ellicott City, Laurel, Fort Meade, Hanover, Odenton, Elkridge, Clarksville, Halethorpe, Arbutus, Jessup and Howard County.